2013.09.07
The 555th YTMC regular meeting was held on Sep. 7th.
This time, we had very many contents(In-House Contest, Workshop, Induction Ceremony, Recognition for Immediate Past President etc.) and 15 guests came at the meeting!
The English and Japanese In-house contests were very exciting.
All members and guests, thank you for cheering and helping our contest!
The workshop "Mentor Mentee" from our President was very good timing.
I think that 3 new members(Mentees) are of course, 3 new Mentors also need learn.
Please do your best each other.
And we have the Recognition for Immediate Past President.
Even now, he is giving officers advices, very nice guy!
Finally, The 1st and 2nd winners of both in-house contests advance to the Area Contest on 10/6. TM N.G., TM T.M. and me, let's do our best!
If you can make time, please cheer us.
TM G.M.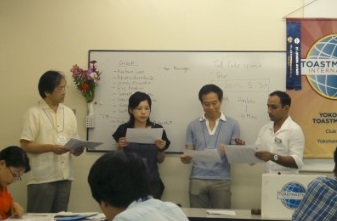 Induction Ceremony for 3 new members.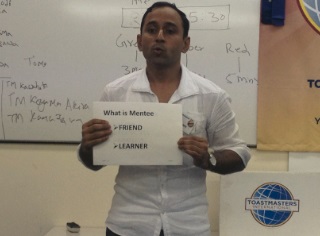 Workshop from our President.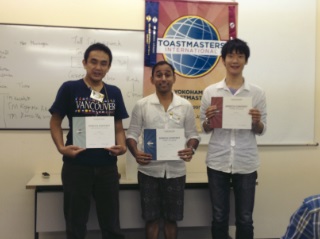 English award session.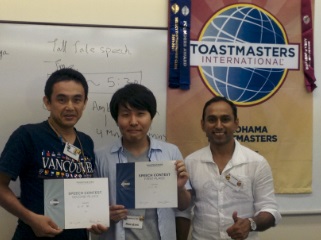 Japanese award session.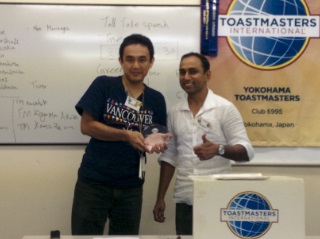 Recognition for Immediate Past President.
If you want to see more photos, please click here!