Date&Time: January 9th 14:00-16:00
Venue: Online via zoom
Our 728th meeting was held solely online due to the state of emergency declared in Tokyo and Yokohama.
There were 21 participants (Member: 19, Guests: 2) in such a difficult situation. Much appreciated.
The meeting was started with induction ceremony.
A guest decided to join our club since she likes the atmosphere of YTMC.
She is our 10th member on this term. Welcome to our team!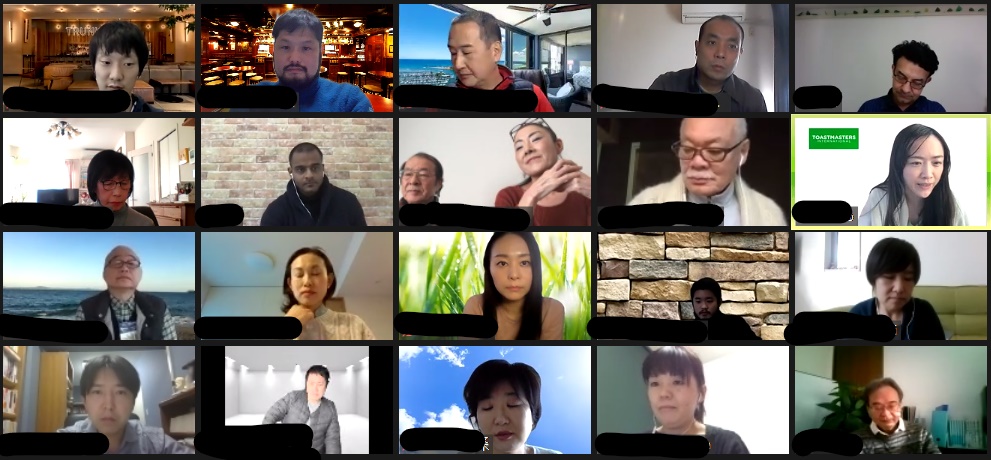 TM A handled Table Topics session.
She is one of experienced member of our club, her facilitation was fantastic.
She assigned some of new members and silent members in order for them to enjoy the meeting.
Great job!
Four members challenged prepared speech in this meeting.
TM A introduced "dream map" and encouraged us to make our own map.
TM T told us the importance of thinking about his unfortunate things differently.
TM M explained how hard many people overcome poverty in COVID-19 pandemic era.
TM S stated her goals of 2021.
Everyone made great speech except 3 of them were out of time.
Time management is one of the most important thing for Toastmasters, we still have lots of things to learn.
4 members evaluated  each of their speech, our critical thinking is nurtured by going through this session. They gave feedback not only good thing but also things needs to be developed.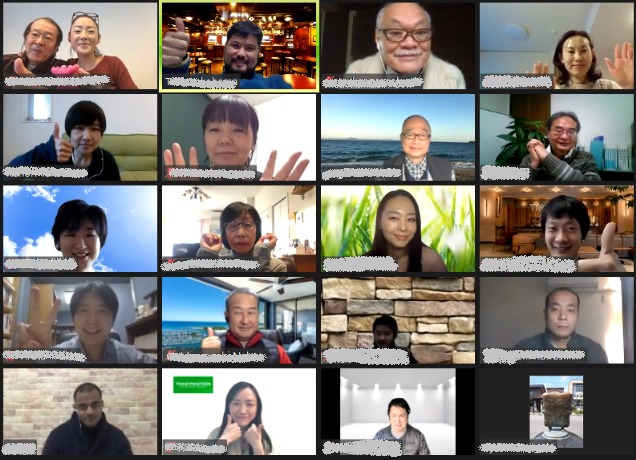 The meeting was finished successfully, looks all of us enjoyed online meeting for the first time in 6 month.
Not a few members wished face to face meeting, but we must be patient under the current situation.
Hope the state of emergency will be lifted as scheduled and meet again soon!
Stay home, Stay strong!