2013.03.16
Area42 spring contest was held at Kaiko Kinen Kaikan on Mar. 16th.
Then we were host club, and TM H.A was contest chair in this contest.
Many YTMC members and some other club members helped in order for the success of this contest.
So it became very nice contest!!
In addition, TM T.Y, TM T.M, and TM R.K joined Area42 contest as a contestant.
TM T.Y joined international contest, TM R.K joined Japanese contest, and TM T.M joined both.
I think they could take the best performance in each other!!
As a result, TM T.M was second place winner, and go to the next contest, Division D contest!
Div D contest will be held on Apr 21th. Let's go there to this contest and cheer for him together.
TM A.T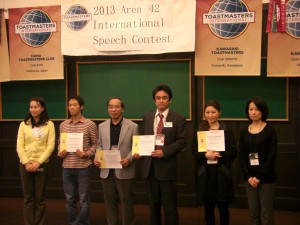 Contestants of International contest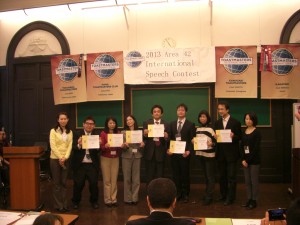 Contestants of Japanese contest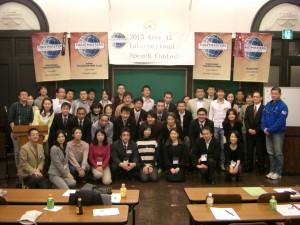 All attendances of Area 42 contest
If you want to see more photos, please click here!