Date&Time: 14:00-16:00, November 21st.
Venue: Hatoba Kaikan 1F
Our 726th meeting was held with 25 participants.
(Onsite 18, Online 6, Guest 1)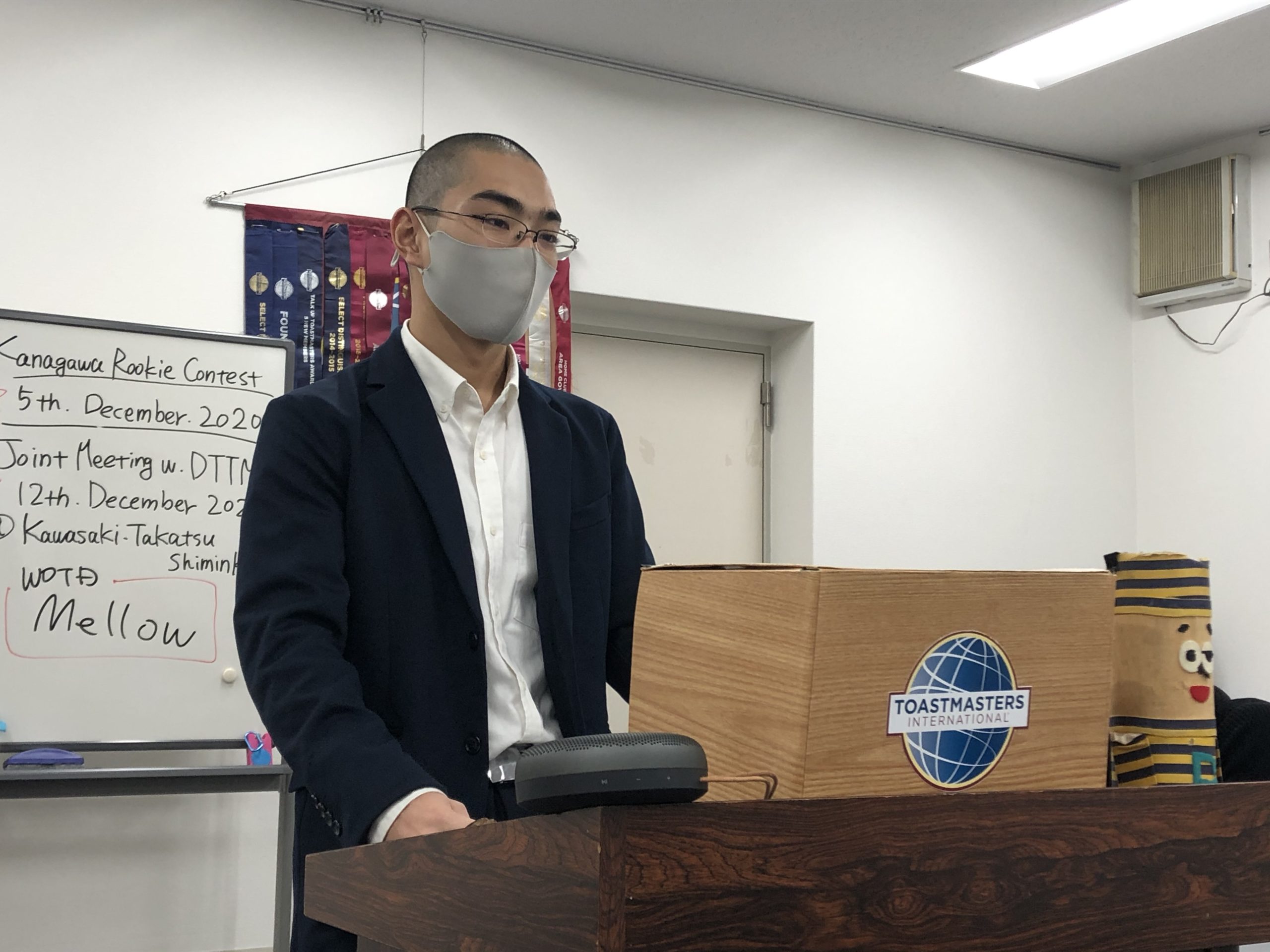 TM M took the TMOD role for the first time.
He selected theme as "rumor" since the PCR test results of his classmate was negative
however, a newspaper reported on his school students got infected.
Table topic master was TM M, she gave questions about the recent life with COVID19 to us.
COVID related questions are frequently asked but the answers were very interesting.
There were 4 members challenged prepared speech,
A new member told us his leadership style, a reinstated member delivered a very positive perspective for the future to us.
Also, a veteran member spoke about fighting against the multiple signs of aging.
The best prepared speaker enthusiastically made a speech about the balance between rice snack and nuts of Kakinotane.
According to her, the best mix is 50:50, Good to know!
Evaluators assessed each speech well and gave them many valuable feedback, Great.
A guest participated our meeting 3 times expressed her intention to join our club when we asked a brief comment.
New members join us while some members leave us because of their new life.
Such organizational metabolism is the strength of YTMC.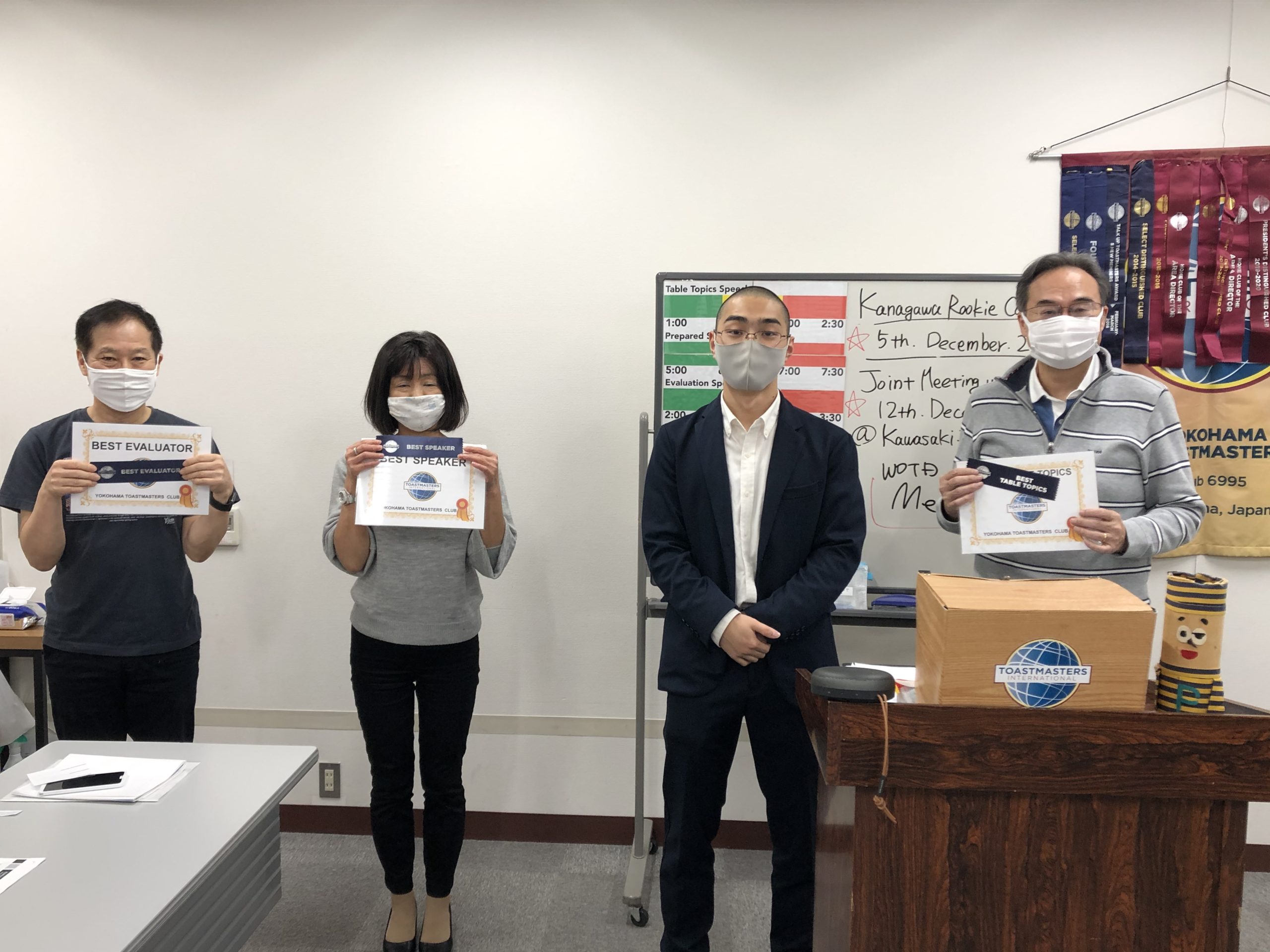 The next meeting is planned on December 12th. Joint meeting with DenenToshi TMC.
Our next regular meeting will be December 26th at Kaiko Kinen Kaikan.
See you then!