2013.06.15
The 550th YTMC regular meeting was held on Jun. 15th.
It was a last meeting during 2012-2013 terms.
There were 3 prepared speakers on this meeting. And 1st speaker, TM K.S pretended to be the NY tour guide in her speech!
She brought a night view picture in NY and miniature Statue of Liberty,
and explained about good things of NY to us.
I've never been to NY. So I'd like to go there!
In addition, we had the special event that is new officer's induction ceremony!!
They lead YTMC from next month. And next president is….
TM Nirupam Gupta!!!!
He is one of the most energetic YTMC members!!
We try to various attempts in a time span of a year.
New YTMC starts on Jul. 6th. I'm looking forward to the next meeting!
Don't miss it!!
TM A.T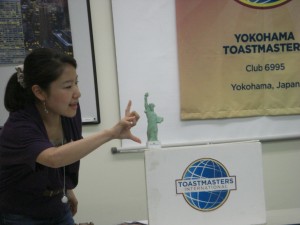 1st speaker TM K.S!!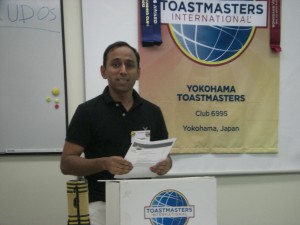 Next president TM Nirupam!!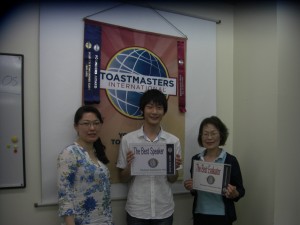 Award session!!
If you want to see more photos, please click here!