2013.09.21
The 556th YTMC regular meeting was held on Sep. 21th.
This time, our president was out of the meeting. Therefore, our VPE became instead of him. Our VPE did a very good job. Additionally, he was a double role. Thank you for his cooperation!
We held Speech Marathon at this meeting. It is that 6 speakers gave a speech.
And we had 5 guests. Fortunately, 3 guests, other club members took role of the prepared speaker. It was very exciting. We got the big opportunity!
PR again,
The 1st and 2nd winners of both in-house contests advance to the Area Contest on 10/6. TM N.G., TM T.M. and me, let's do our best!
If you can make time, please cheer us.
TM G.M.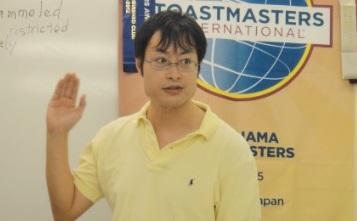 Our VPE R.K.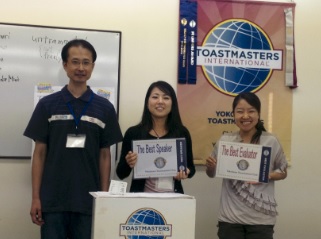 Award session.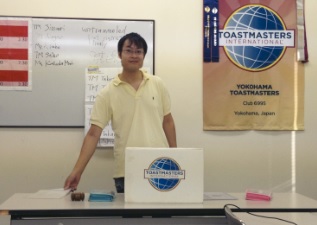 Good job!!
If you want to see more photos, please click here!