2013.10.05
The 557th YTMC regular meeting was held on Oct. 5th.
This time, we had a rare experience.
 1) Although it was the normal regular meeting, we had 6 guests.
 2) One member got double award, the Best Table Topics and the Best Speaker.
 3) The Best Evaluator was .. two members.
 4) TM T.Y. got the special award!
TM T.Y. is YTMC founder member and he is continuing YTMC's activity now.
How, from 25 years ago!
I think continuance is very important and hard work. Specially, in these days, there are many attractive things.
However we need the place when someone gets interested in. Let's enjoy YTMC!
Finally,
we joined the Tall Tales Area Contest on 10/6. It was very exciting time and like the variety show. And the 1st winner went to .. our President, TM N.G.! He goes to the Division Contest on 11/3.
If you can make time, let's cheer him together!
TM G.M.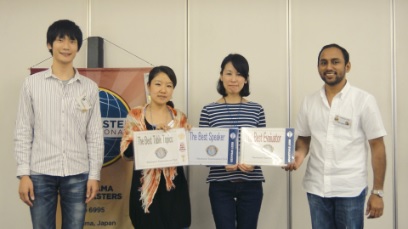 TM K.T. got double award! TM E.Y. and TM N.G. are Best Evaluator!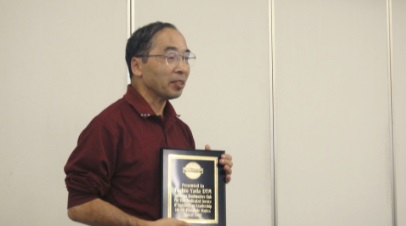 TM T.Y. Congratulations!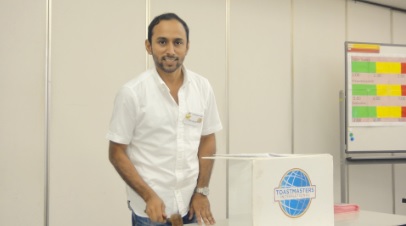 Good luck! our president!!
If you want to see more photos, please click here!