2013.08.17
The 554th YTMC regular meeting was held on Aug. 17th.
This time, regular members were less than usual for Bon vacation. Therefore
TM H.A., TM H.S. and me had double role. Thank you for their cooperation!
And we had 6 guests at this meeting. How, 3 persons of them will become new member! I hope good luck with you and our club.
TM G.M.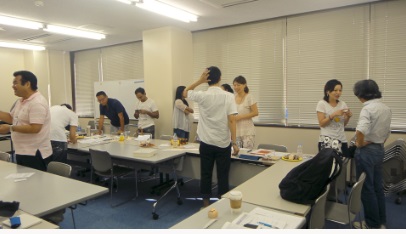 Tea time after meeting.
*** The comment from TMOD ***
The 554th YTMC regular meeting was called order by energetic voice of TM N.G.
It was our regular meeting, and it became one of the special day in this year.
Joke by TM G.M. was focused on Tall Tale Speech, and everyone laughed with story of Momotaro.
Before the Prepared Speech Session, we could hold one workshop about Tall Tale Speech, because we all Toastmasters will hold Tall Tale Speech Contest in this Autumn,
The workshop including Table Topic Session was hold in energetic way.
TM H.S. the presenter showed image and example of Tall Tale Speech and asked to audience speak Tall Tale.
Many of them raised their hand, and I couldn't believe their comment before the meeting "I'm shy and it is difficult to speak during Table Topic Session."
In Prepared Speech Session, our President TM N.G. also hold workshop about making speech.
I was really moved, and I learned the value of speaking in front of a lot of people.
PR again,
All Toastmasters Club in Japan will hold Tall Tale Speech Contest in this Autumn, Please check those informations, and let's go to the contest place, and see the great speeches!
TM R.K.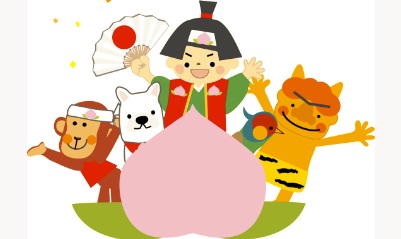 Picture-card show of Momotaro.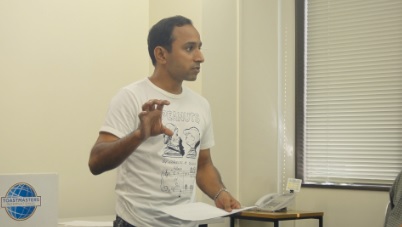 Our President TM N.G.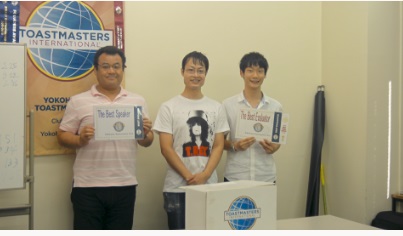 Award session!
If you want to see more photos, please click here!