Date & Time: 14:00-16:00, October 3rd, 2020
Venue: Hatoba Kaikan 3F + Zoom
Our 723rd meeting was held at Hatoba Kaikan which has a very nice harbor view.
Since the capacity of the meeting room was limited, we could have 12 participants onsite (7 members + 5 guests).
On the flip side, there are 15 members joined via zoom. This is great!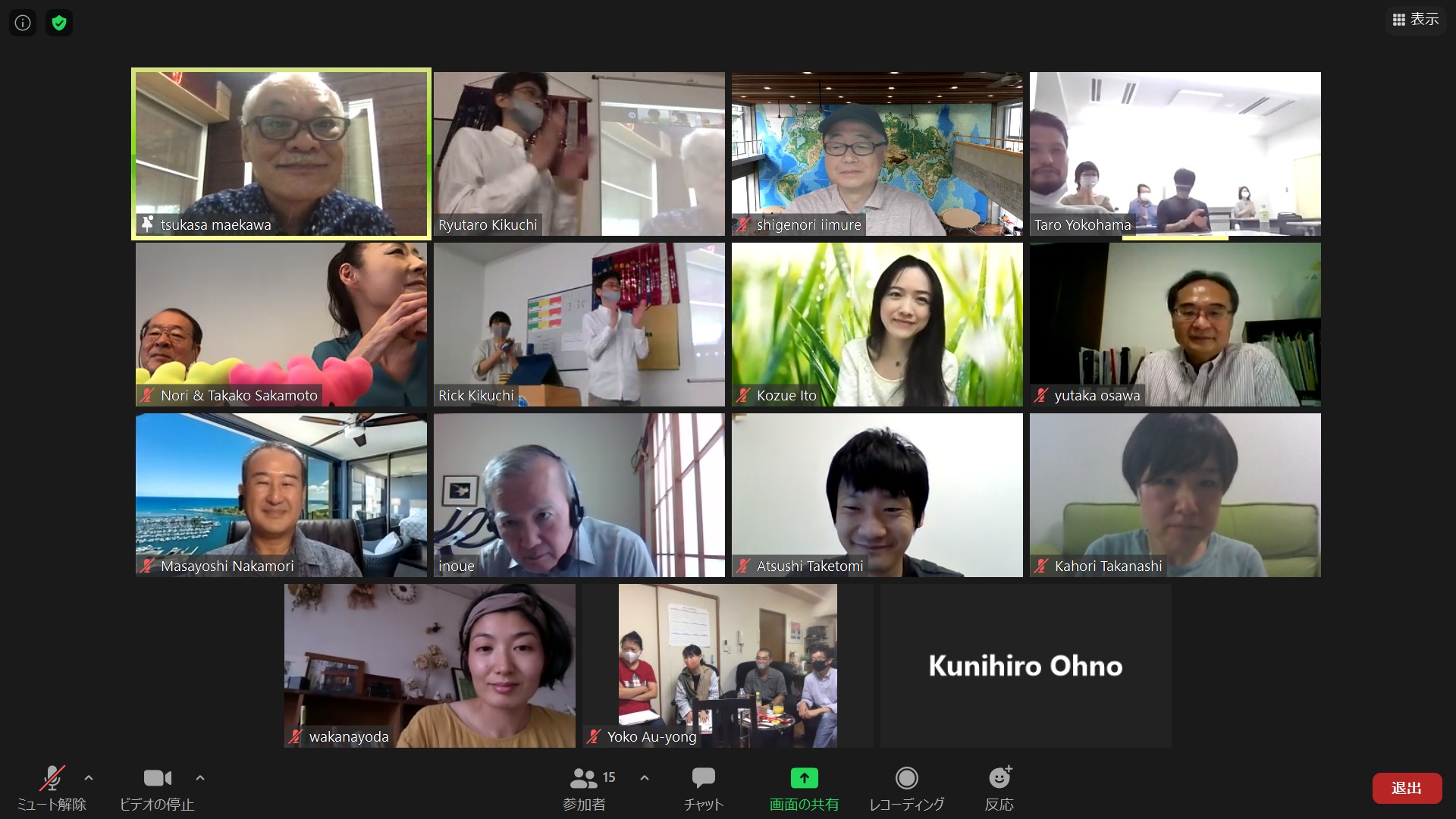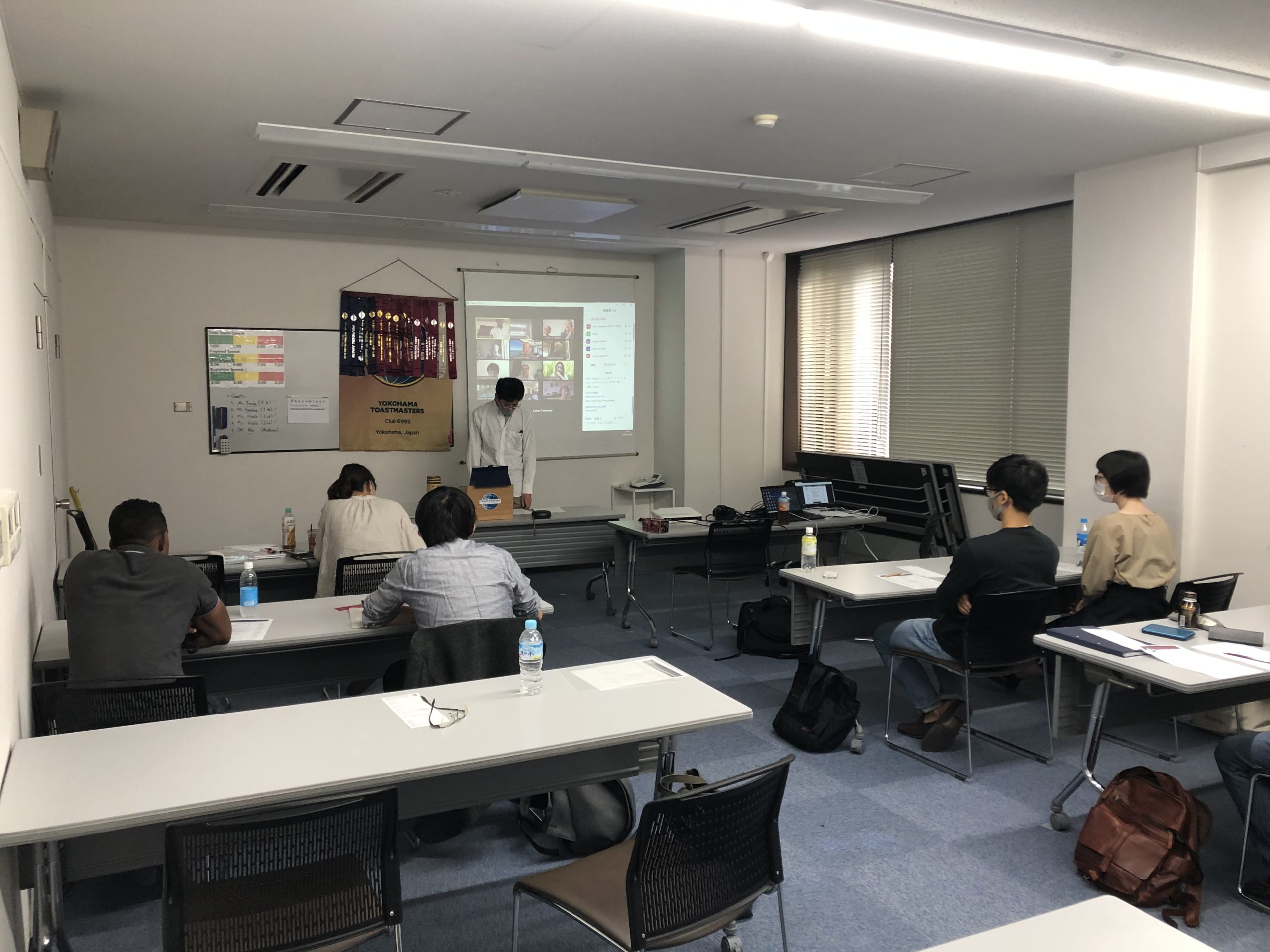 At the beginning of the meeting, we had a big induction ceremony for 3 new comers.
We are very glad to welcome them as YTMC members in spite of such a difficult situation caused by Coronavirus.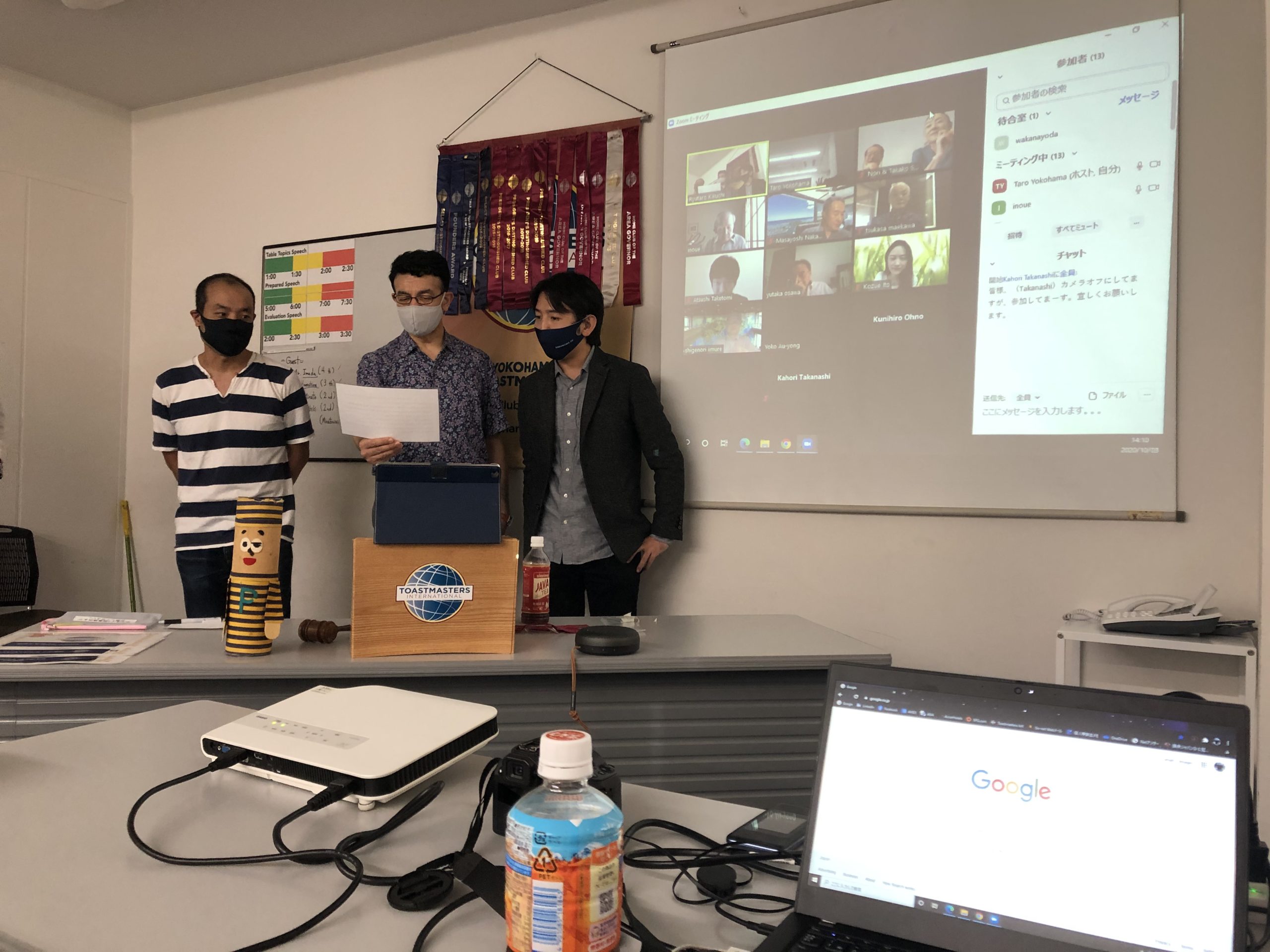 TMOD (Toast Master Of the Day) was TM N, that was his first attempt of the important role of our meeting.
Word of the day was "Phenomenal", remarkable or exceptional, especially exceptionally good.
I sensed the meeting would be a phenomenal one!
TM M took a role of Table Topics Master and that was his first attempt for running the Table Topics session.
The theme he picked was "Book", he gave us interesting questions such as pros and cons of reading books, preference between paper books or electronic ones, etc.
All 3 new members performed their first impromptu speeches as the "official" YTMC member.
Well done Table Topics Master and new members!
Prepared speeches were done by 4 members.
A Sri Lankan member gave us an ice breaker (the first prepared speech) on site, 2 members talked about mentoring and an elder member performed the second speech from online.
The interesting thing was all evaluators made evaluation via online. All evaluations were critical but warm, I believe Prepared speakers will take all feedback given by evaluators.
The meeting was successful from the below points of view, Fantastic!
Rookies fulfilled the important roles such as TMOD, Grammarian, TT Master and prepared speech.
No major trouble in audio and video.
3 members enrolled in our club and 1 re-enrolled.
2 guests enjoyed participating in the meeting.
Ended the meeting pretty much on time.
The next meeting will be held on October 17th. The venue is Bankokubashi Conference Center, much more participants are able to join the meeting on site.
We already received the intention of some guests to participate in the meeting.
Let's join us to make a great meeting!