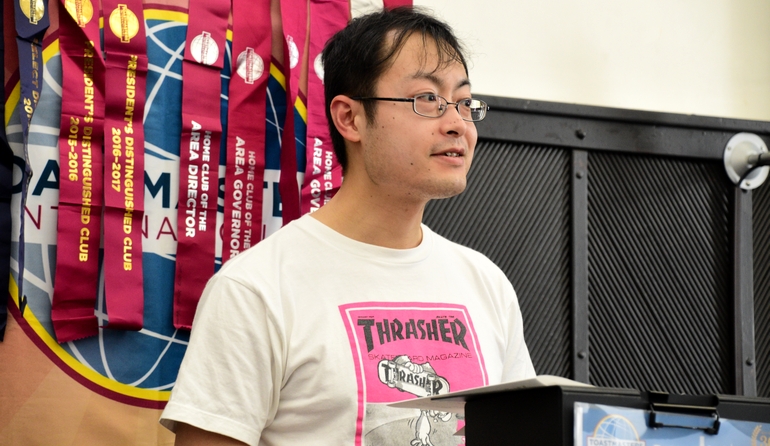 第666回の例会は、ゴールデンウィークの後半に開かれました。
テーマは「旅先での発見」です。多くの会員からコメントをいただき、例会中に一つひとつすべてを紹介したいと思うものでした。例会中にはキーワードのみご紹介しました。
テーブルトピックセッションで尋ねられた質問は、どれも話し手にぴったりのもので、それぞれ個人的なエピソードを聞くことができました。



準備スピーチでは、二人のスピーカーがPathwaysに挑戦し、アイスブレーカースピーチを披露しました。

例会の後半には、Oさんによる大きな場面でのスピーチを聞くことができました。貴重な機会をいただき嬉しいです。
この例会も、思い出に残るものになりました。
TMOD: K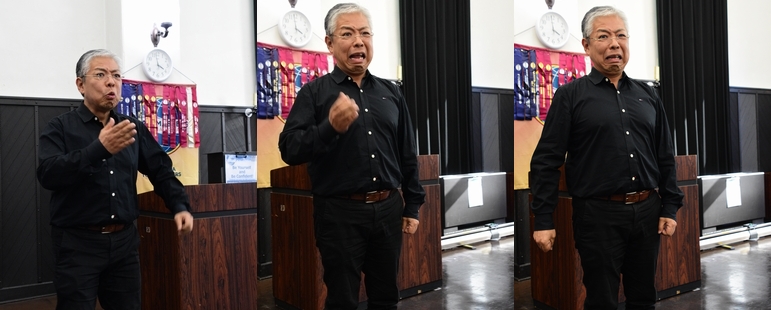 Hello members and guests.
The last meeting #666 was held in the latter half of Golden Week holidays, but many members and guests joined it.
The meeting theme was "Discovery Through Travel." Members had given me a variety of comments about it and although I wanted to share all of them with other members, I only introduced keywords of them at the meeting.
Questions asked in Table Topics Session fit each speaker and all of them could show their own episodes.
In this meeting, two speakers tried the Ice Breaker speeches based on our new education system, Pathways.
They were well prepared and the audience enjoyed them.
After the meeting adjourned, we had an opportunity to hear a rehearsal speech made by TM O, who was going to participate in the Toastmasters International District 76 Spring Speech Contest. It was great and I was happy to be given such a precious opportunity to listen to it before the big contest.
I believe this meeting was a memorable one.
Thank you,
TMOD: K