YTMC In-House Contest (English)
2012.09.15
Today we had a thrilling, exciting Table Topic Contest.
As for me, I took some roles of Chair, Topic Master
and Interviewer after a long time absence.
In-house contest, though, I felt nervous on the stage.
But to our amazing, we had 10 contestants in English and 6 in Japanese.
"Absolutely gorgeous contest"
In-house contest filled the laugh, stimulation and hotly competition.
I believed we all enjoyed Table Topic In-house contest.
Thank you, all contestants, assistants and audiences.
TM T.T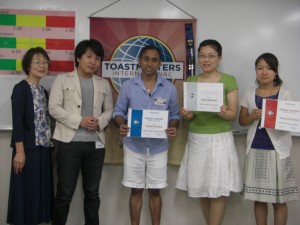 Award session!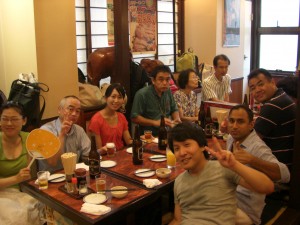 Party after the contest!
If you want to see photos more, please click here!