2013.07.20
The 552th YTMC regular meeting was held on Jul. 20th.
This time, TM E.Y and TM M.H had double role. Thank you for their cooperation!
And we had very many guests(How 8 persons!) at this meeting. I was very surprised and happy.
Additionally, the first time VPE TM R.K conducted YTMC briefing session for new members before regular meeting. It was nice challenge. I hope this session is continued.
By the way, here is my question!
What is a good speech?
Next time, we will find the answer here.
Fortunately, all members have a chance to hear it.
Don't miss this big invaluable opportunity!!
TM G.M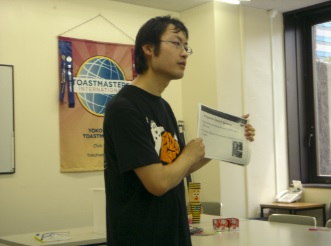 YTMC briefing session!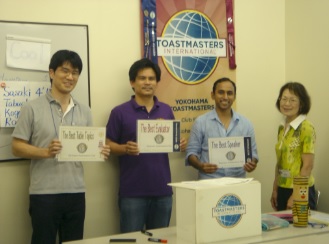 Award session!
If you want to see more photos, please click here!