2013.5.18-19
District 76 spring conference was held at Nagoya on May 17 to 19th.
YTMC planned the tour of Nagoya. 9 members joined this tour. Great!!
We joined this contest form second day, Japanese contest.
There were 6 contestants in Japanese contests. They are representative of each division.
All speeches were very high level!!! It was difficult to say which is better.
Result of the contest is shown in the following Website.
http://www.district76.org/ja/events/conference/2013spring.html
After Japanese contest, we joined the party. It was very very exciting!!
A lot of other club members join the party. It was wonderful occasion to know other club activities.
In addition, each division members showed performances like magic or dance.
Div. D members danced on the stage. I didn't know it, but I enjoyed dancing!
Next day, we joined English contest on the morning. It is main event of this contest.
Our club is English club. So I was looking forward to it. All speakers inspired me.
They took their speech using each humanity, skills, and responsibility.
I could learn a lot!! So I will catch up those things in my next speech.
One of the most exciting Toastmasters events was over in 2013.
And next District 76 conference will be held at….
FUKUOKA!!!
The date will be November 15th to 17th. Please reserve those days on your calendar!
TM A.T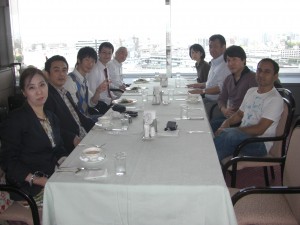 Lunch time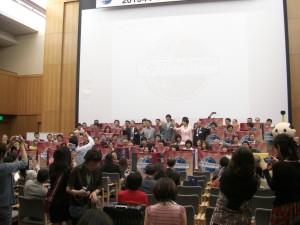 Banner march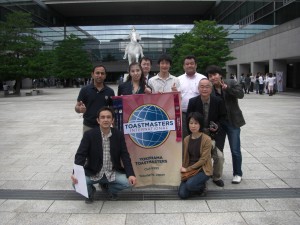 YTMC tour members!!
If you want to see more photos, please click here!!