2013.06.01
It was my great honor to handle a special meeting to celebrate a quarter-century anniversary of Yokohama Toastmasters club as a master of ceremony.
I would like to take this opportunity, at first, to show my appreciation to all who have supported our club activities for 25 years, as well as attendances of this commemoration.
On this occasion, all current members could look back on our club history in order to look to the future, I belived.
It was an opportunity to acknowledge that our club gave birth to seven sister clubs and a few winners for All Japan Speech Contests  of Toastmasters in Japan.
Especially, I was very happy to welcome TM A as a guest speaker for this meeting.
She was the 15th president as well as one of winners for a domestic contest of Toastmasters.
Her speech encouraged all attendances to challenge to be a better communicator by saying she was a noviece when she joined this club.
I only hope Yokohama toastmasters club can continue to be a club where people with challenging spirits come togather.
TM E.Y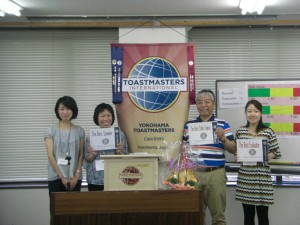 Award Session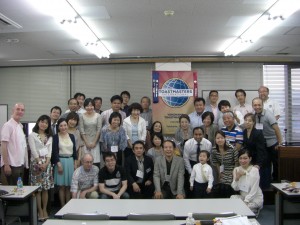 Attendances of 25th Anniversary meeting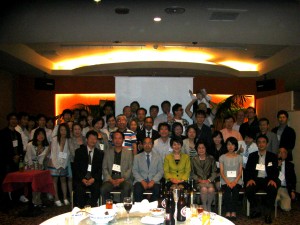 Attendances of 25th Anniversary party!!!

If you want to see more photos, please click here!