2014.01.04
The 563rd YTMC regular meeting was held on Jan. 4th.
This time, we had 6 guests, 4 members from Yamato BTMC, 1 member from Musashi Kosugi TMC and Area 45 Governor. Thank you for coming always!
TM G.M.
*** The comment from TMOD ***
I didn't imagine so many people attend early January meeting but It was very happy for me to get together over 24 people at the first meeting of new year.
We was able to enjoy four great speeches and communication with members and guest.
It was bit difficult to set layout because of small of Chinese restaurant, but we could arrange suitably. Thank you again and let's enjoy Toastmasters club 2014.
TM S.I.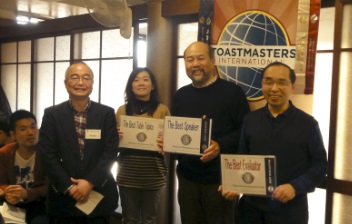 Award Session!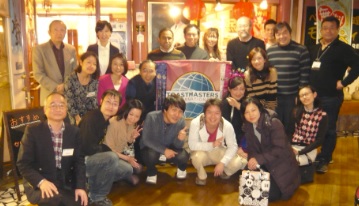 Souvenir picture!
If you want to see more photos, please click here!