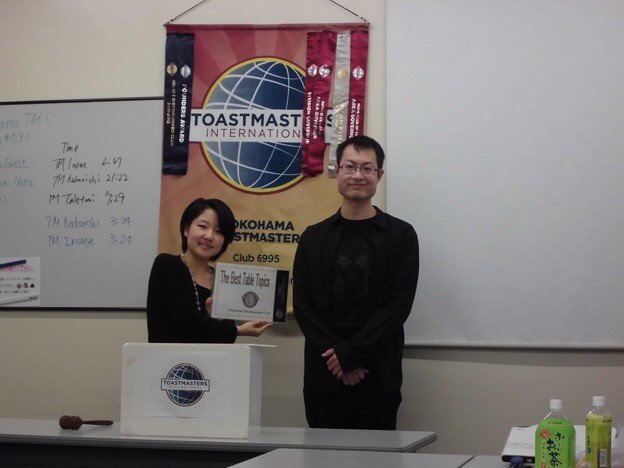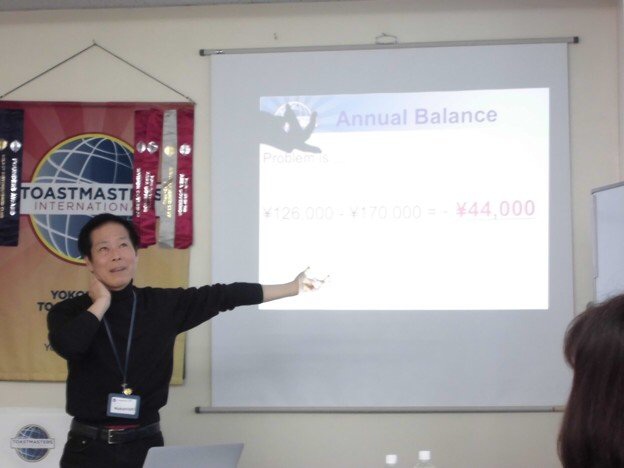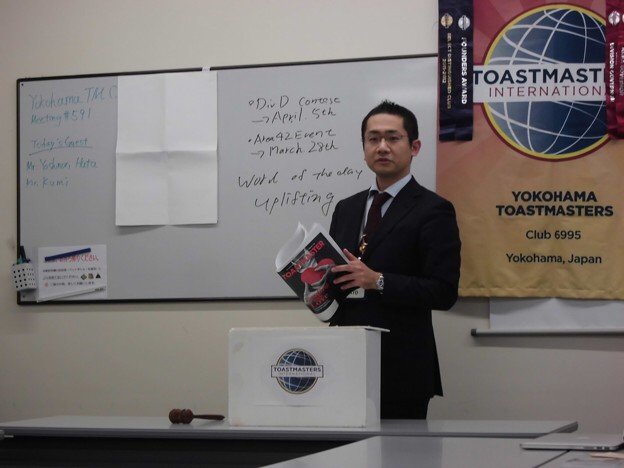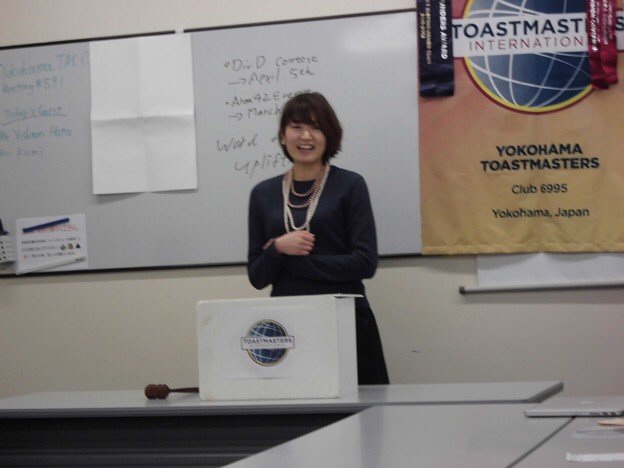 —–
Yokohama Toastmasters Club regular meeting #591 was held on March 7th.
After long time, three session of TM Tips, Joke, and Table Topics wase held.
The theme of the speech of TM A.I, was one of topic that we adults
should consider with much time.
And Great News for Yokohama TMC members. TM Taketomi got first prize
at Area 42 Japanese Speech Contest, and try to Division D Speech
Contes.
I hope many people attend the next contest, and enjoy it.
—–