The 721st meeting – Table Topics Boot Camp
Date & Time: 14:00-16:00, September 5th, 2020
Venue: Bankokubashi Conf Center #402 + Zoom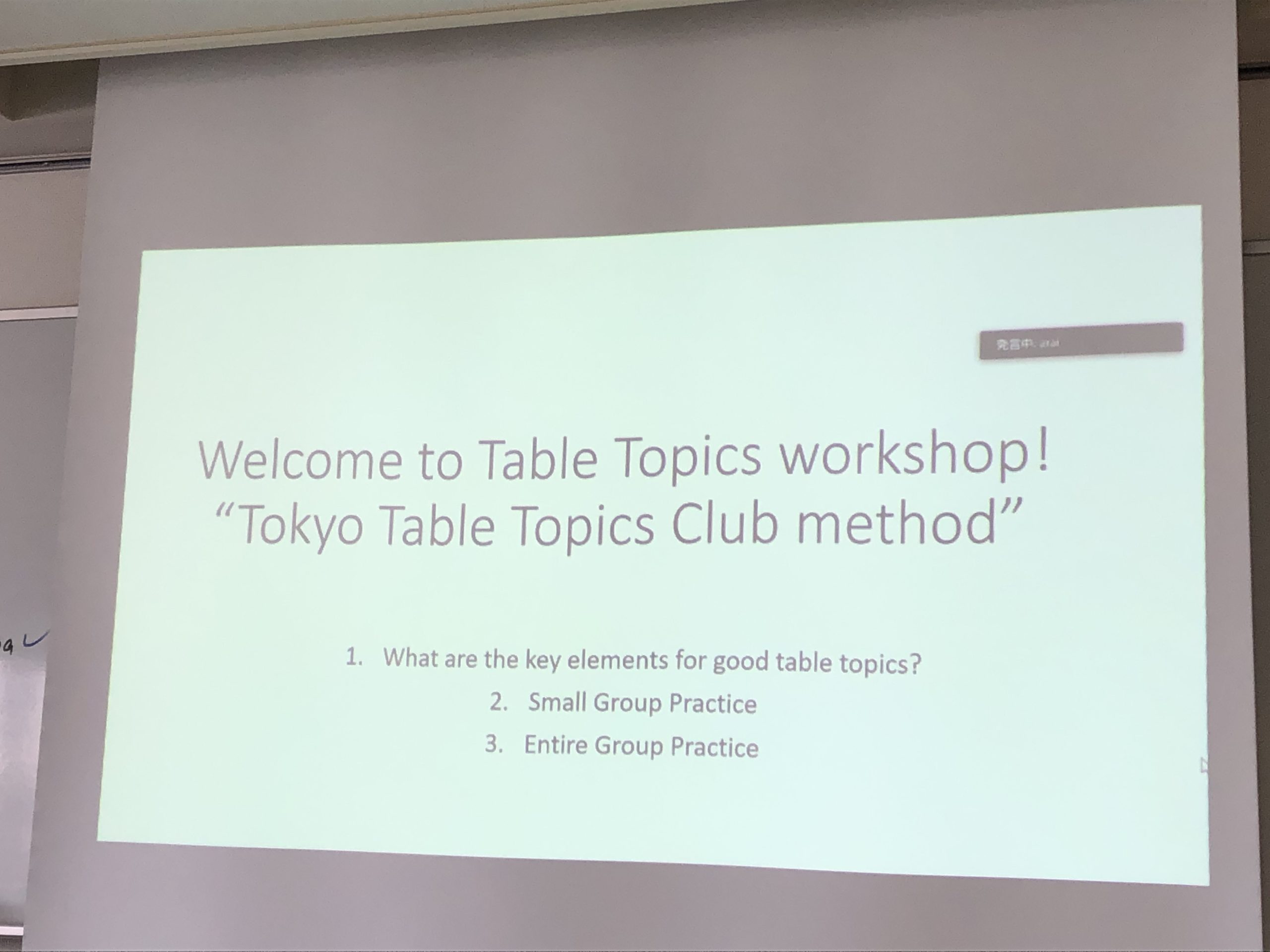 We conducted "Table Topics Boot Camp" as our 721st meeting to hone our impromptu speech skills.
TM A hosted the meeting since has lots of experience as a member of Tokyo Table Topics Toastmasters Club.
At the beginning of session, each of us set goals of the day.
Some focused on building solid structure, paying attention to vocal variety, ensuring humor etc.
Participants were divided into groups of three to go through casual table topics sessions after having impromptu speech tips from TM A.
Session was done as follows.
—————————————————————————
Step 1: A san asks a question. Start timing for 5 minutes.
Step 2: B san speaks for 2 min.
              C san offers feedback until timer says "Time's up!" (3 min.)
Step 3: B san practices the speech one more time until A san says times up.
Step 4: Rotate
————————————————————————–
Then, all participants got together to have the real session.
TM A give a question to a participant, s/he will make an answer to the question
Just after completing the speech, the other person who are assigned by TM A will give a feedback.
Giving feedback just after the speech was very challenging for us since we don't have much experience on that.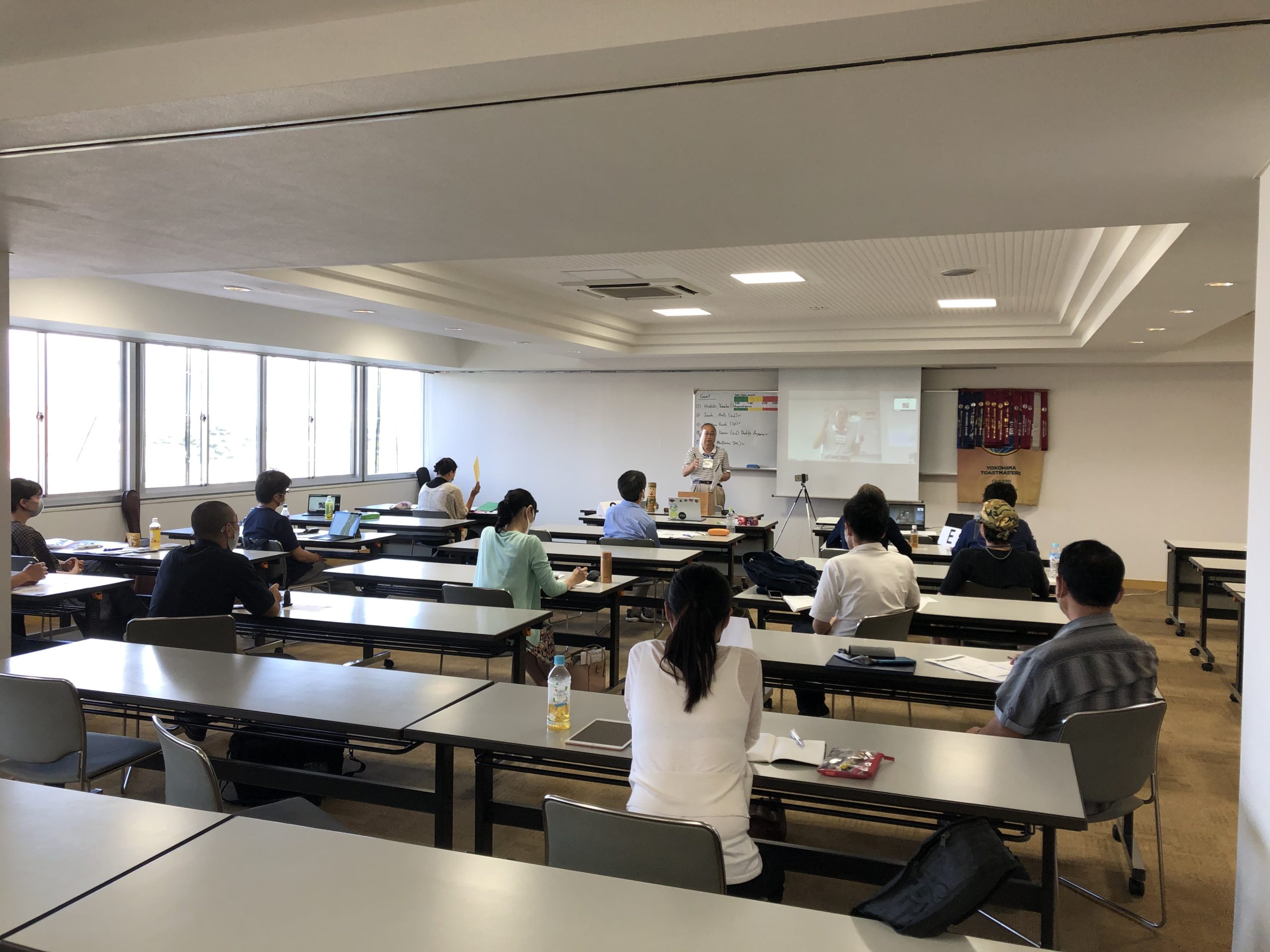 The questions by TM A were very unique and interesting, so all participants enjoyed listening to the responses of speakers
and feedback from other speakers.
We all recognized our speeches were better than usual since we had exercises within small groups prior to the real sessions.
Warm up is very important to make a good speech.
I believe we were able to have some sort of confidence of speaking impromptu throughout the boot camp.
On behalf of the club, I would like to express my sincere appreciation to TM A conducted such a brilliant session!
Also, special thanks to those who contributed preparation for the session.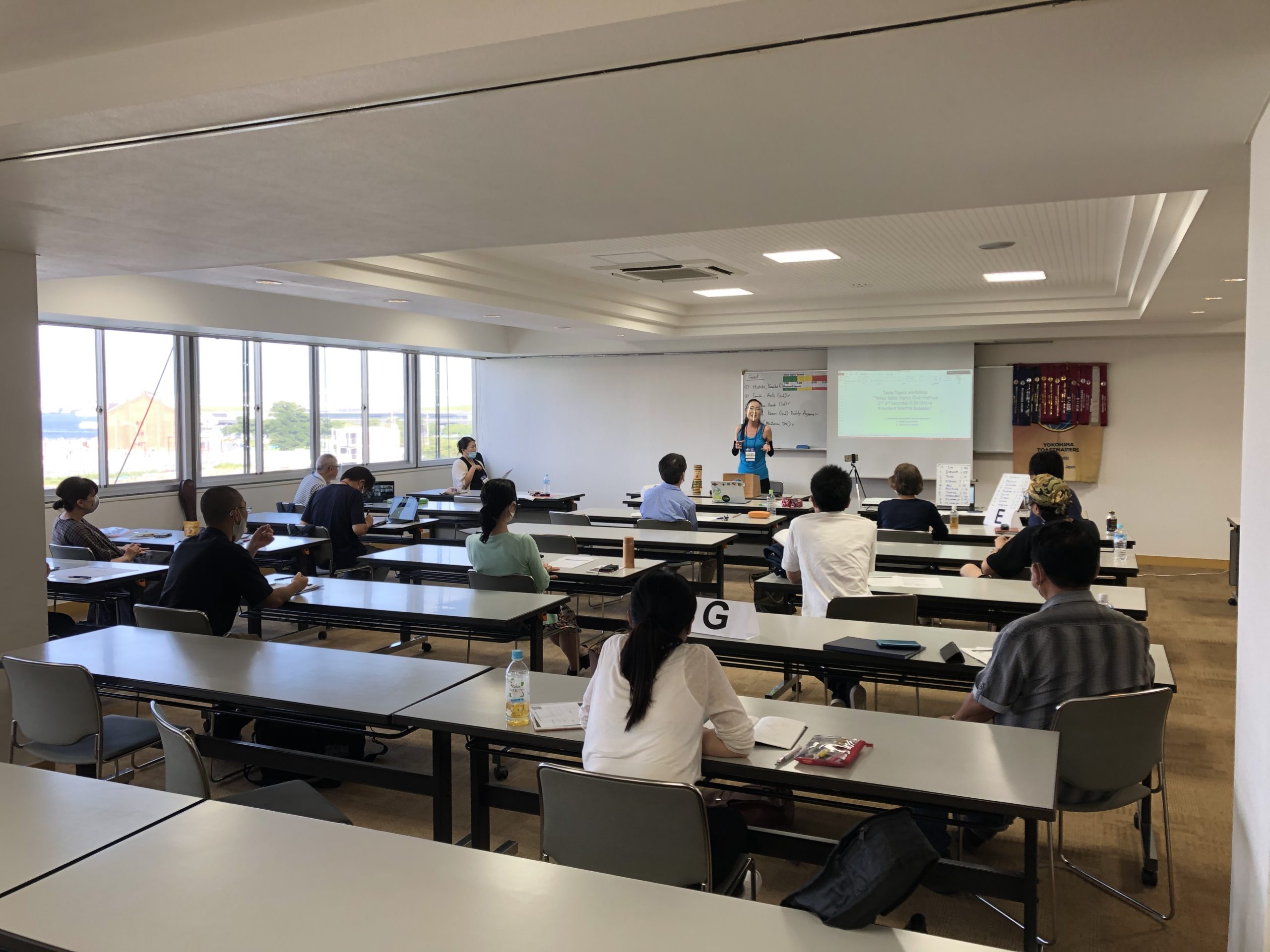 The next meeting will be regular meeting on September 19th.
I am looking forward to listening to the improved impromptu speeches you guys will make.
TM RK